B3 is our budget entry level office furniture range. They are ideal for all economy office   layouts, offering a versatile modular range of beech budget office furniture. The B3 range consits of:  Entry level beech desking, Small Office/Home Office, Meeting Table, Utility Products  & 5 year guarantee.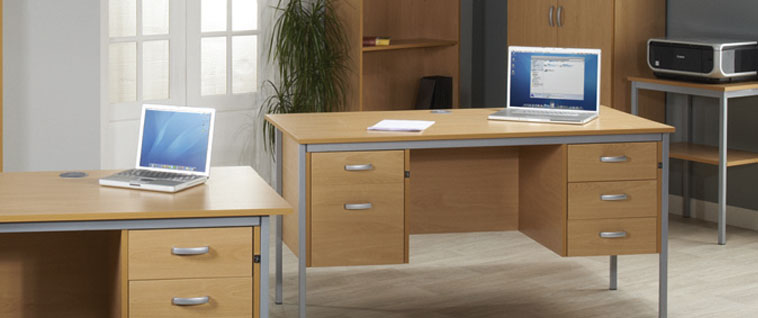 B3 Single Pedestal Desks
B3 single pedestal desks are entry level office desks in 18mm MFC Beech finish. This desking range comes in a variety of sizes to suit
different office spaces.
Code Drawer               L(mm)    D(mm)    H(mm)    Price (€)
B3PHR123-B 3 Drw       1200         730          733          €238.00
B3PHR153-B 3 Drw       1500         730          733          €256.00
B3PHR122-B 2 Drw       1200         730          733          €238.00
B3PHR152-B 2 Drw       1500         730          733          €256.00
B3 Double Pedestal Desks
Our B3 Double desk comes with 2 pedestals (2 drawer or 3 drawer pedestals) with 18mm MFC desktops, legs silver finish and desks with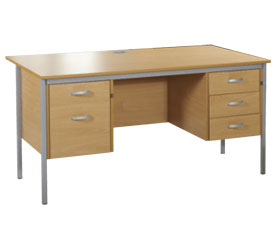 Beech  finish. Choice of 2 sizes
Code Drawer                      L(mm)    D(mm)    H(mm)    Price (€)
B3PHR1532-B  2 & 3drw   1500          730           733         €325.00
B3 Bookcases
Solid 18mm back panel bookcases available in a beech finish. These bookcases are ideal for storage for the office space. They come in a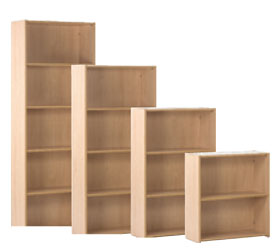 choice of 4 sizes
Code Drawer   L(mm)    D(mm)   H(mm)   Price (€)
B3PSBK8-B         746          390         800        €100.00
B3PSBK12-B       746          390         1200      €119.00
B3PSBK16-B       746          390         1600      €150.00
B3PSBK18-B       746          390          800        €195.00