Our Regent Executive office furniture is an elegant and stylish range for the classic executive office. The rich stylish tones of Light or Dark Walnut finish with chrome handles and nickel plated feet depict both style and opulance. This executive range includes modular storage with different door options, quality pedestals with soft close drawers and a selection of matching tables, everything a working executive needs.

Regent Executive Office Desks
The Regent Executive Desks offer stylish classic executive desks with 36mm top desks which come in either light or dark walnut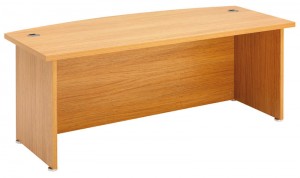 finishes. Available in a standard 1.8m desk or a 2m long desk with bow front both with desk return option.
Code   Description       L(mm) D(mm) H(mm) Price (€)
TR1890  Standard Desk     1800   900    750     €395
TR2090  Bow Front Desk   2000    900  750      €455
TR1060  Side Return      1000    600      750       €185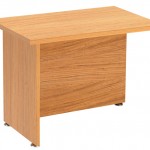 Regent Under Desk Pedestals
The Regent Range comes with complimentary under desk pedestals which features include: Steel drawer inners, Chrome handles, Nickel plated feet, Lockable unit, Steel frame in filing drawer to accommodate hanging files, Filing drawer with accuride runners & Soft close drawers.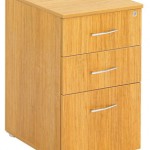 Code         L(mm) D(mm) H(mm) Price (€)
TRUDP3     435       570      704      €265
Regent Executive Storage Units
Regent Executive Storage units also come in a Light or Dark Walnut finish. They can be used as an open bookcase or as regular storage units with optional wooden or glass doors which compliment the stylish Regent desks.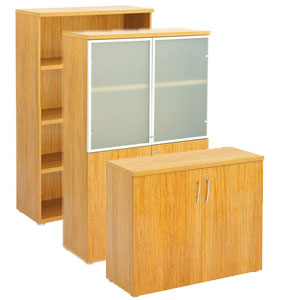 Code             Description      L(mm) D(mm) H(mm) Price (€)
TR1640         1560 High Unit   1005     404       1560        €345
TR8040         800 High Unit    1005     404       800           €265
TR1600CD    Large unit W/ Doors 1005   404  1560         €465
TR800CD     Small unit W/ Doors  1005   404   800          €325
TR800GCD    Glass Doors       1000    404    800             €195
Regent Executive Meeting Tables
Our stylish Regent Executive range of office furniture also comes with matching Meeting tables ideal for the busy executive. These meeting tables give the finishing touch to the office.
Code       Description               L(mm) D(mm) H(mm) Price (€)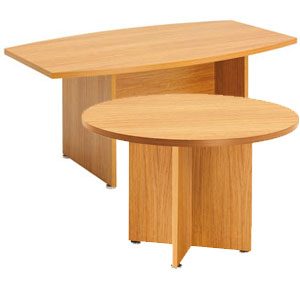 TR1200   Round Meeting Table    1200 Diameter         €225
TR1810   Small Meeting Table      1800   1050   750    €365
TR2410   Large Meeting Table      2400  1250   750     €475
All prices ex. vat @ 23%